Add a Bit of Fun
SARG is a not-for profit organisation relying solely and donations, fundraising and the goodwill of the community in order to carry out their day to day work.
To enquire about SARG events, please contact us at enquiries@sarg.net.au or click the email us button below:
PETstock SARG Paws Along the Murray
The PETstock SARG Paws Along the Murray has been the major fundraising event for SARG for over ten years. The event provides families with the opportunity to walk their fur babies along the beautiful Murray river and to enjoy the festivities of the day. Between 300 – 400 pooches enjoy the walk with their humans. Funds raised through the Paws Along the Murray event go directly towards meeting the costs associated with rescuing and rehoming pets. With the costs of rehoming a pet often outweighing the adoption fees, SARG rely on the goodwill of the community and on fundraising events such as Paws Along the Murray to bridge that gap. The PETstock SARG Paws Along the Murray is held in April-May.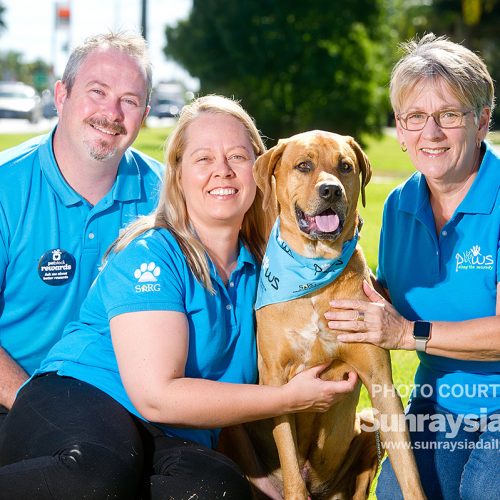 PETstock Christmas Photos
Many of our local families enjoy having a Christmas Photo of the whole family with Santa as a momento – the whole family includes their fur baby! SARG partner with PETstock each year to make that happen – Santa appears at PETstock for two days – around late November, early December to pose prettily with Fido and family – bookings essential.